Wherever you perform an International Business Venture, SME Consulting will be there to help you to give powers to your business to perform smoothly and easily.
Starring form a a full country overview, economic state, culture and infrastructure and even legislative aspects / regulation of the targeted country.
Countries that we worked in
SME Consulting performs in many countries :
Egypt                 KSA
UAE                   Kuwait
Tunisia              UK
Tanzania           Sri Lanka
Nigeria              Mozambique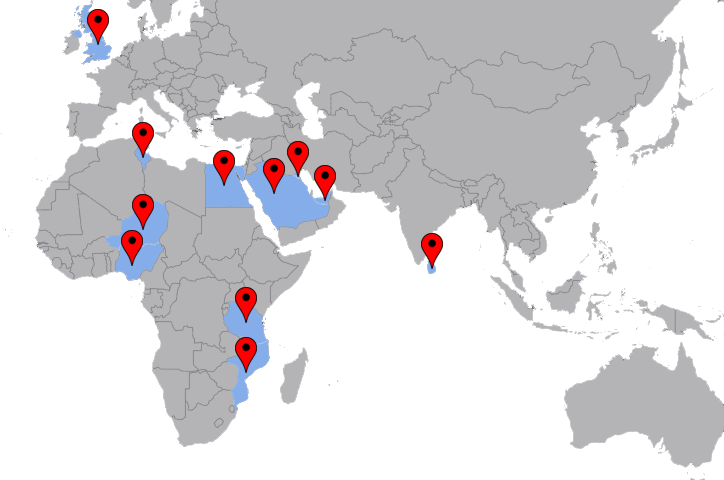 Choose the service/s that fit your business need from wide services that SME Consulting introduce.
Each case is handled in a different attitude with different tools to guarantee the success of your international business venture. It's all about our clients.
For the more details, please leave us your contacts and a professional consultant from our side will contact you directly to tell you the full details about the service at a free of charge cost. Contact us
Some of our clients
our clients' satisfaction 100%












investors that finance our clients